Supermarket shelves and department store racks don't fill themselves up. Before these goods and services reach the market, it is through logistics that these items are transported from one place to another.
Logistics stands as a vital link in the supply chain. Without it, stores wouldn't have goods or services they could exchange for monetary transactions. Whether it involves the transportation of bulk commodities like raw materials to manufacturers or the individual delivery of goods to customers, logistics serves as the essential mechanism for fulfilling purchases.
Without logistics, a business cannot thrive since it is the very lifeblood of commercial operations. The movement of goods and services is the fundamental driver of transactions, which, in turn, generate profits. Therefore, the active presence of logistics is indispensable, ensuring that products or services are efficiently transported and delivered, enabling successful transactions and the profitability of the business.
Facing a continuous talent shortage in the industry, logistics businesses are taking a more creative approach to cope with this challenge through digital transformation and outsourcing.
WHAT IS BUSINESS LOGISTICS?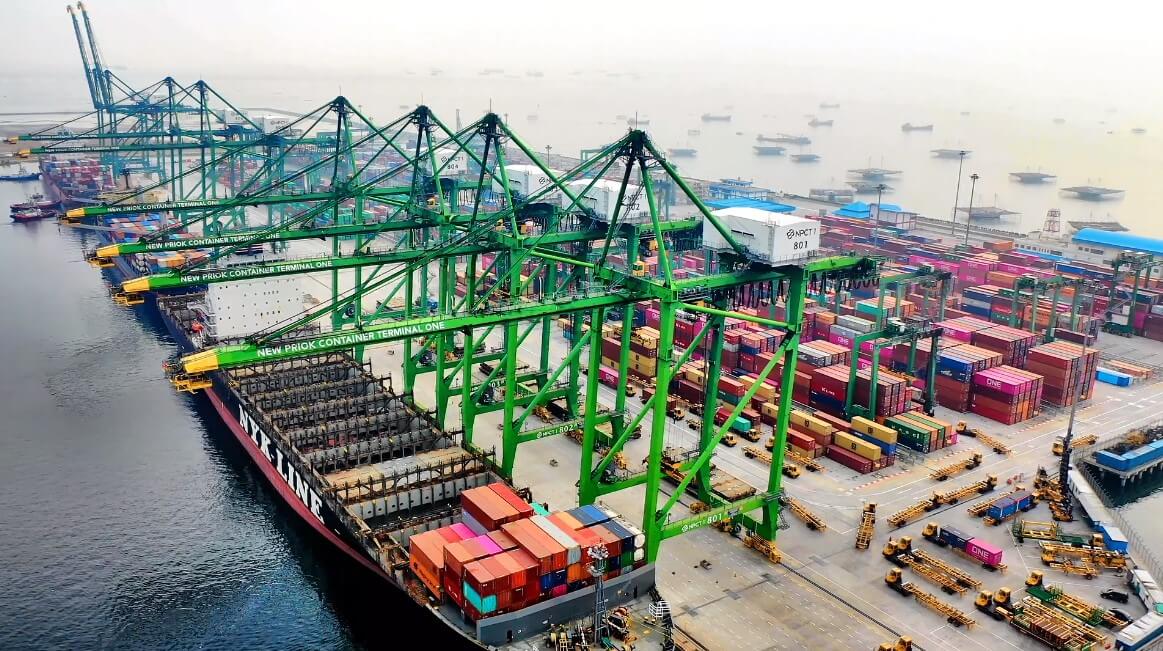 In the simplest sense, business logistics encompasses every stage in the movement of goods and services. This covers everything from planning, implementation, and control of the circulation and storage of products from the supplier to the place of delivery.
It also has an interconnected web of functions that spans procurement, transportation, storage, inventory management, packaging, and distribution.
The aim of business logistics is to minimize costs throughout the supply chain process by implementing streamlined processes that will in turn maximize customer satisfaction. Strategic decisions regarding transportation modes, optimizing inventory levels, designing efficient distribution networks, and coordinating with suppliers, manufacturers, and customers are a must for success in this process.
THE ROLE OF LOGISTICS IN YOUR BUSINESS
Unknowingly, logistics contributes significantly to multiple processes within a business. Here are the workflows it transcends:
3 MAJOR TYPES OF LOGISTICS
The word "inbound" covers the whole process involved in bringing raw materials, components, and goods into a business. This includes procurement, transportation, and storage, as well as managing supplier relationships, inventory, and transportation planning to ensure a smooth flow of materials into the organization.
To fulfill consumer demand, outbound logistics encompasses all stages of the distribution process, focusing on the movement of goods towards customers or end-users. It typically includes packaging, order processing, order fulfillment, and distribution. It is mainly responsible for ensuring timely and accurate deliveries.
Also called recovery logistics, this category of logistics focuses on repurposing goods and asset reclamation. In short, this process concentrates on getting products from end users back to the manufacturer. Some reasons for return may include damaged or defective merchandise, incorrect orders, servicing, refurbishment, and recycling.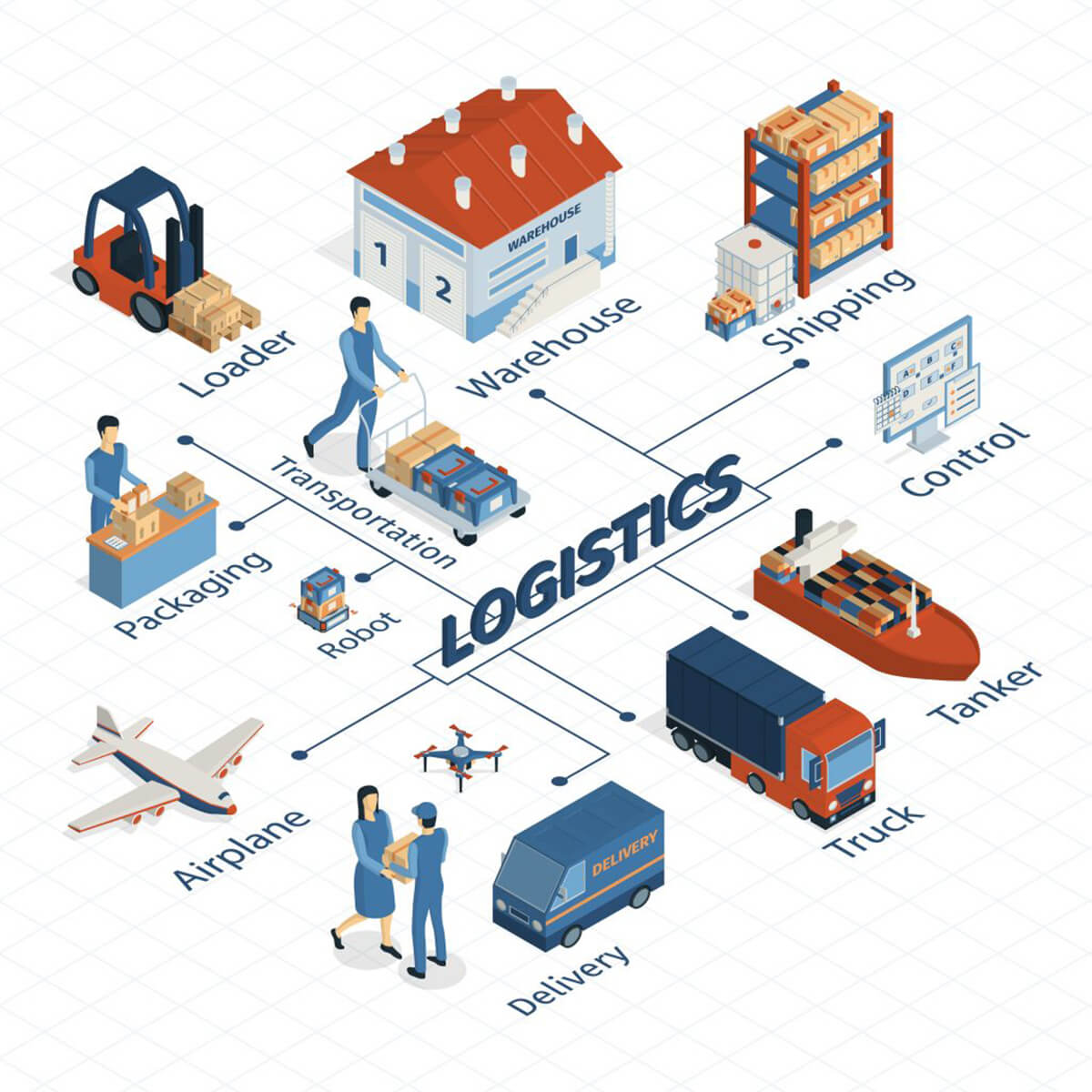 With the intricacies of the overall components of logistics, providing support to ensure effective and efficient function is a must. This involves managing and coordinating different support services, assets, and processes essential to maintaining sustainable and productive operations.
The Remote Group's outsourcing logistics support typically covers services such as:
SUPPLY CHAIN MANAGEMENT
Outsourcing your company's supply chain to a third-party logistics (3PL) partner means entrusting them with the remote management, enhancement, and streamlining of your supply chain operations. Just like a supply chain manager (SCM) working on-site, an outsourced SCM also oversees the entire lifecycle of products, albeit through a screen. Doing so reduces labor costs and boosts operational efficiency.
CUSTOMER SERVICE SUPPORT
Concerns regarding tracking orders, inventory, and product fulfillment can all be covered by Logistics Customer Service Support. With a remote team of customer support agents tending to inquiries, a logistics company can establish more effective communication with customers, provide transparency, and respond to requests in a timely manner.
REMOTE WAREHOUSE MANAGEMENT
Thanks to virtual and technological advancements, remote warehouse management is now possible too. Outsourced warehouse managers utilize data from an organization's automated storage and retrieval systems (AS/RS) to effectively do their job.
ENHANCE LOGISTICS SERVICES WITH OUTSOURCED LOGISTICS SUPPORT
Adding value to a logistics business must be constant to ensure consistency in service quality while maintaining cost-friendly prices. Outsourcing roles and processes is one of the strategies logistics companies implement to stay competitive.
The Remote Group offers Logistics Support services that support each stage of the logistics process. We help businesses save costs without sacrificing the quality of their talents.
Give our sales team a call to start your outsourcing journey today.