Raising the bar of your
customers' online shopping experience
Running an eCommerce business requires the capacity to swiftly adapt to ever-changing trends and customer needs. Developing a creative strategy to cope with the demands of the fast-paced eCommerce services industry is vital. Every step of the process is costly – from selecting which niche or products to target, to establishing your brand, choosing which platform to use, and setting up operations.
Outsourcing eCommerce services is one cost-effective approach businesses can implement to stay competitive and agile. The Remote Group connects eCommerce businesses with industry specialists focusing on areas of web and mobile app development, customer service, Shopify and Amazon, inventory and supply chain management, market research, and more.
ECOMMERCE OUTSOURCING SERVICES
WHAT OUR CLIENTS HAVE TO SAY
eCommerce businesses all over the globe have entrusted us with their business needs. Their testimonies are proof of our consistently outstanding outsourcing services.
"We've had a tremendous experience since starting with The Remote Group. TRG's care and effort with our outsourced team members have been outstanding. TRG was our first route to building an outsourced team, and we haven't looked back. We plan to grow our team at TRG over the coming years. TRG unlocked a level of scaling that did not seem viable in the UK alone, and we could access the enormous talent available in the Philippines. It feels like a true partnership with TRG."
"A big thanks to The Remote Group and the rest of our team in the Philippines for being huge contributors to our success. Our CSRs never disappoint and are essential in building good relations with our customers."
Helen
New South Wales, AUS
"I am very pleased with the TRG team. Their services were key in building and maintaining the website and the [mobile] app we have for our online shop."
"Setting up our [eCommerce] business has been a smooth ride thanks to our team in the Philippines. They've been incredible in providing their expertise in Shopify, and their consistent support has helped our team become more efficient."
OUR ECOMMERCE OUTSOURCING EXPERTISE
RESHAPING THE
ECOMMERCE EXPERIENCE
Why businesses outsource eCommerce services with The Remote Group
Through our extensive talent pool, we connect clients with innovators, trailblazers, and the best there is in their field.
AMPLIFY YOUR COST SAVINGS
eCommerce outsourcing services allow clients to save up to 70% on overhead and employment costs while maintaining the quality of work.
The increased agility that outsourcing provides helps businesses scale seamlessly, supporting them in growing their business every step of the way.
WHY IS ECOMMERCE OUTSOURCING IDEAL?
The global eCommerce market is projected to be valued at
$16.2 billion by 2027
. With the swift growth of the industry, it's only right for companies in this space to utilize creative strategies that will help them remain competitive and geared for the future.
ECOMMERCE CHALLENGES AND HOW OUTSOURCING HELPS
The fast-paced world of eCommerce entails many obstacles that make it difficult for businesses to have smooth operations. Here's how outsourcing can help.
WHO CAN BENEFIT FROM
OUTSOURCING ECOMMERCE?
eCommerce services can be outsourced by any business that operates an online store or sells products or services online. This includes:
Learn More About Outsourcing
Outsourcing eCommerce services with The Remote Group lays down the groundwork for your business's digital sales and online presence. Our eCommerce experts work hand-in-hand with a client's onshore team to achieve their business goals and objectives.
Want to learn even more about outsourcing? Download our digital brochure to explore the many possibilities of working with The Remote Group.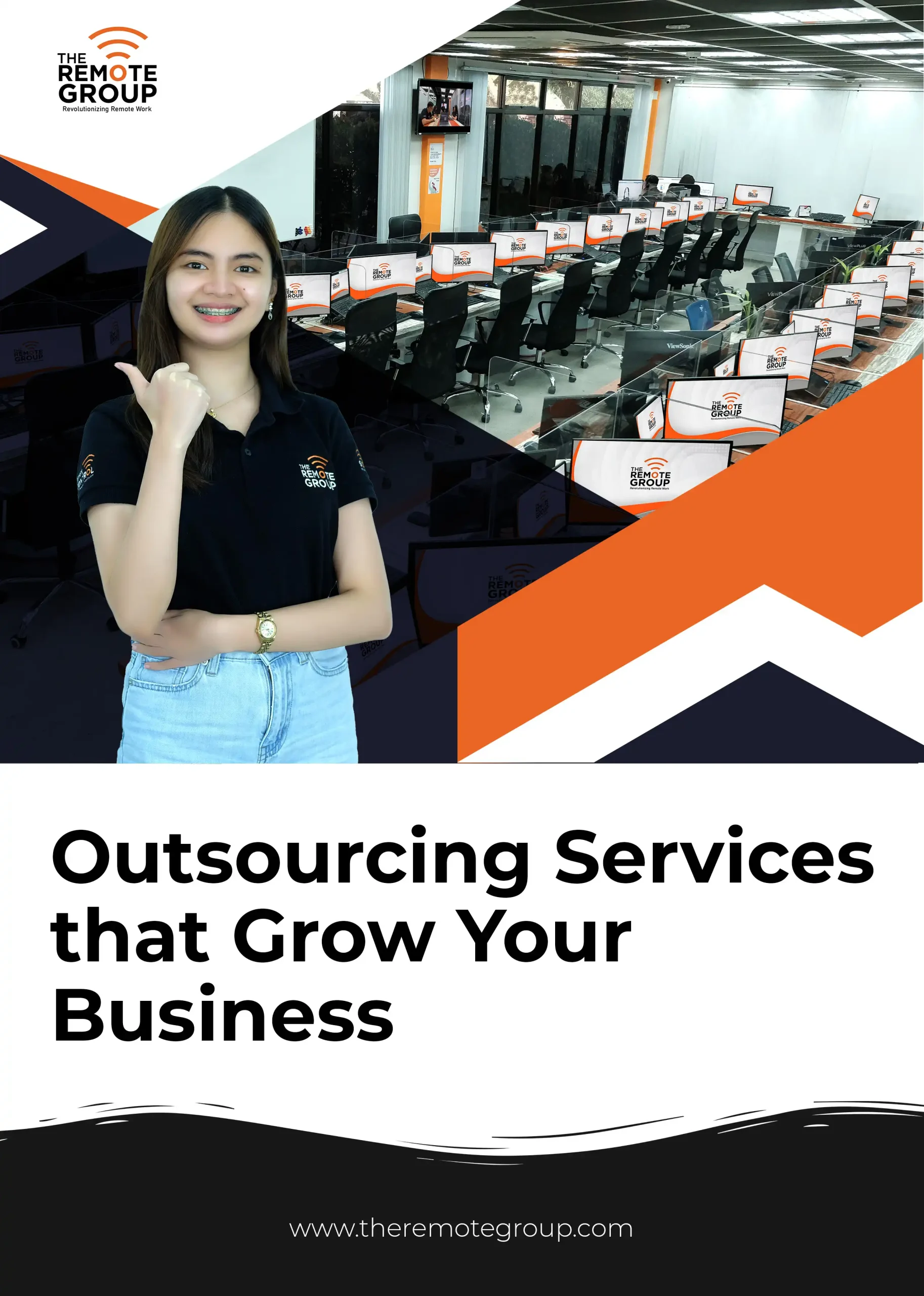 All you need to know about
Outsourced eCommerce Services
Are you a fan of online shopping? If so, you're part of the over 2.14 billion online shoppers worldwide who...
It's not a surprise how swift the growth of the E-Commerce industry is. Most brick-and-mortar stores have also claimed their...
Grow your remote team
and
upscale your business
for a fraction of the cost through
The Remote Group
's outsourced eCommerce services.