DEVELOP TRUE-TO-SCALE DESIGNS AND MODELS
Computer-aided Design (CAD) is pivotal in creating realistic models to easily visualize the scale of projects, which is why it is given priority when outsourcing architectural services.
A skilled workforce with expertise in specialized software that produces infrastructure project requirements is an expense that firms need to shell out. However, finding qualified talents to get the job done right takes valuable time.
Fortunately, because of technological advancements, CAD operators and other architecture professionals can now work remotely without sacrificing the quality of their designs.
The Remote Group helps firms cost-effectively source for architectural roles that provide the support they need for any project.
Outsourced Architectural for
ARCHITECTURAL DRAFTING
Turn ideas into detailed, well-calculated visual designs with our architectural drafting services. Our architectural drafting experts develop schematics, blueprints, and other designs that include critical information for the construction of a project.
AUTOCAD OPERATOR
With high proficiency in this specific CAD tool, AutoCAD operators electronically design blueprints, 2D, and 3D models as specified in an electrical or mechanical project plan. Our specialists are trained and experienced, with transferrable skills to other designing CAD software.
BIM OPERATOR
A Building Information Modeling (BIM) operator oversees the digital process involved in the overall design and construction stages of a project. BIM Operators specialize in crafting building models and are solely dedicated to designing commercial buildings. The models created can then be used as a basis for the drawings.
CAD CONVERSION
Convert legacy drawings into accessible electronic format. This gives large infrastructure projects a better overview of structural blueprints, as well as the ease of archiving, editing, and sharing valuable design documents.
3D RENDERING
Combining artistic and technical skills, 3D rendering allows designers to build lifelike models of product designs, buildings, or homes to give patrons better visualization of a project. Our 3D renderers cater to diverse industries such as architecture, real estate, advertising, and gaming.
WHAT OUR
ARCHITECTURAL EXPERTS

CAN DO FOR YOU
Build your own dedicated remote Architectural Team
Why businesses outsource Architectural Services with us
Clients see us as their reliable outsourcing partner through these initiatives:
Learn More About Outsourcing
Want to learn even more about outsourcing? Download our digital brochure to explore the many possibilities of working with The Remote Group.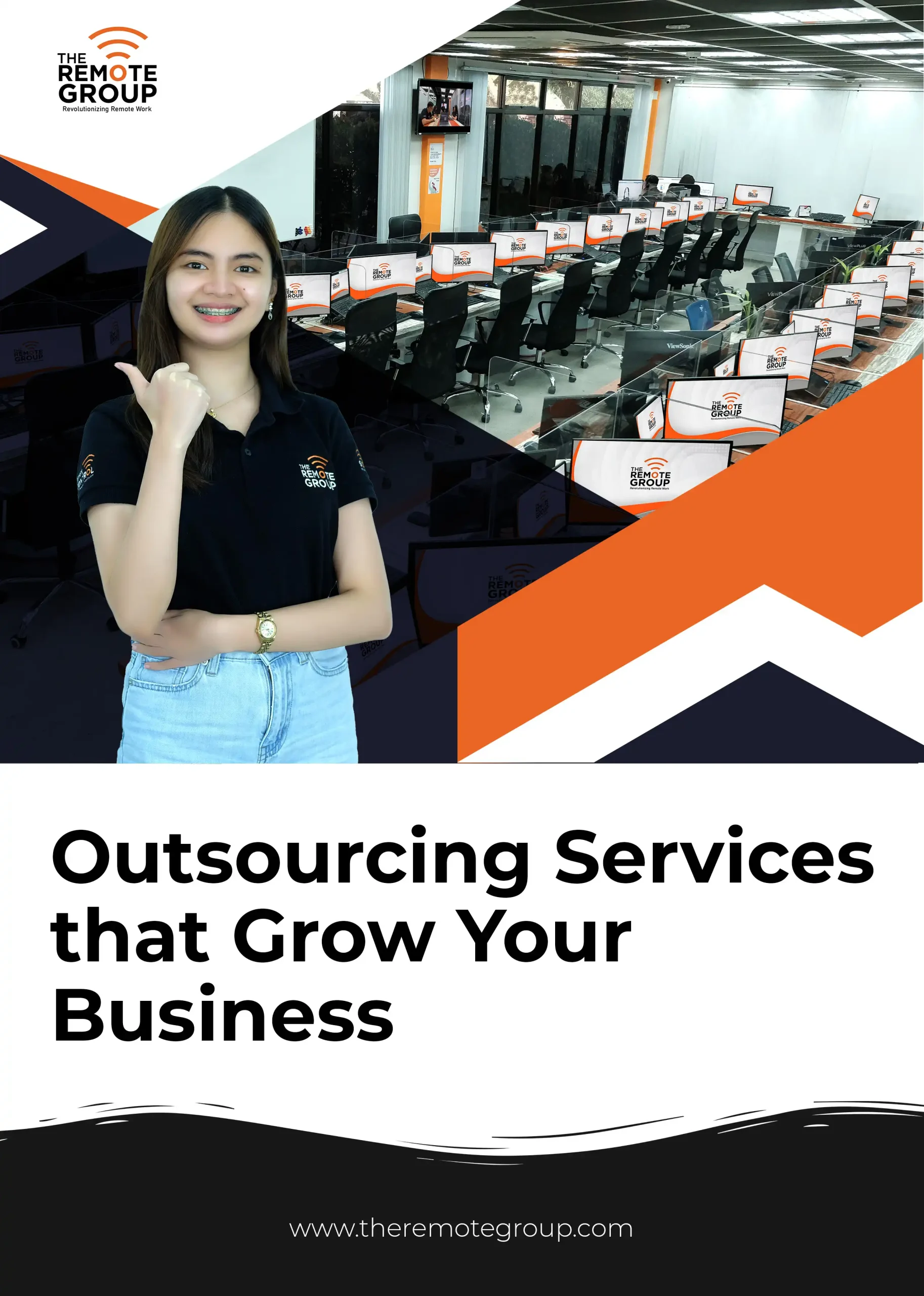 All you need to know about
Outsourced Architectural Services
3D rendering makes it possible to create realistic imagery that...
Read More
The art of drafting engineering and architectural designs by hand...
Read More
Grow your remote team and upscale your business for a fraction of the cost through The Remote Group's outsourcing architectural services.