DRIVE PROFITABILITY THROUGH SALES OPTIMIZATION
Generating leads and hitting targets are challenges that are often faced by professionals offering B2B sales services. Finding and creating new business opportunities takes a long, tedious process with no assurance of closing a deal – which translates into an unproductive use of time and resources.
Using B2B marketing channels and strategies is one of the best ways to maximize sales. Having your team connect with executives and business owners to create interest in your product or service helps turn prospects into clients.
Our persistent sales experts use a tactical game plan in reaching out to your business's target demographic and effectively pitch your products and services.
WHAT OUR
B2B SALES SERVICES

CAN DO FOR YOU
Make
B2B
easy with the help of your own dedicated
remote team
.
Handle inbound and outbound calls from clients and prospects
Develop new methods to close more deals
Build a credible database of relevant leads
Analyze current strategies to recommend tailored solutions
WHY BUSINESSES OUTSOURCE THEIR B2B SALES WITH US
Providing extensive sales support to clients globally
Learn More About Outsourcing
Want to learn even more about outsourcing? Download our digital brochure to explore the many possibilities of working with The Remote Group.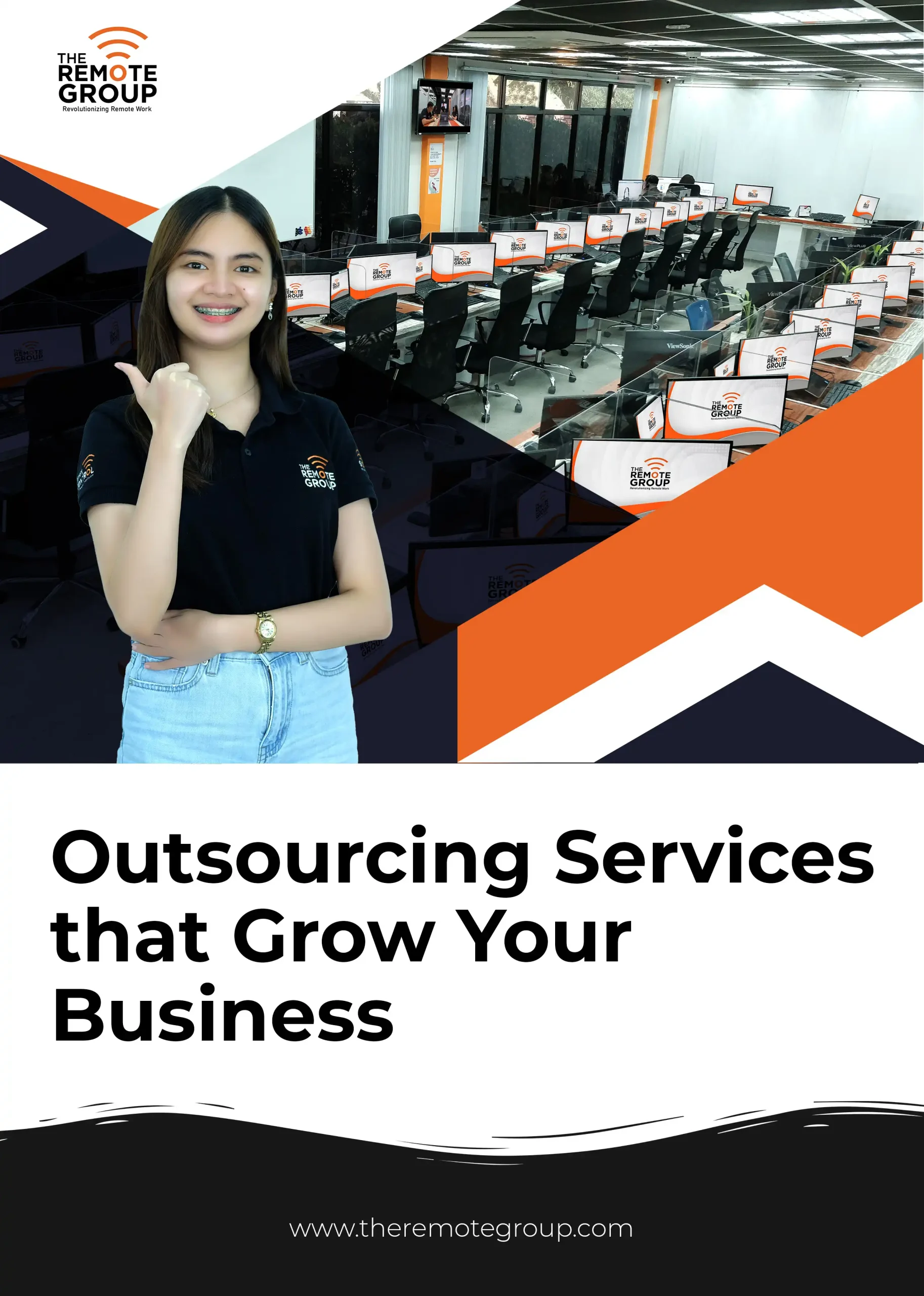 All you need to know about
Outsourced B2B Sales Services
Constantly implementing new B2B sales strategies is one of the ways top companies outperform competitors. In more recent times, organizations...
Grow your remote team
and
upscale your business
for a fraction of the cost through
The Remote Group
's outsourcing b2b sales services.