GROW YOUR BRAND WITH REMARKABLE VISUAL CONTENT
Your brand wasn't made to blend in, and making it stand out from the sea of competitors within your market is a job that creative services do best.
Establishing your name has a lot of factors, one of which is creating eye-catching and head-turning visuals that will leave a mark on your target audience. Powerful visual storytelling tells your potential clients who you are, what you do, and why they should trust you. It is one of the easiest ways to draw in business from people who are just getting familiar with your brand.
Outsourcing a remote creative team from The Remote Group lets your business reap the benefits of creative services without putting in much of the work.
WHY OUTSOURCE CREATIVE SERVICES WITH US
Here's why our clients trust us to be a part of their creative process
EXCEPTIONAL CREATIVE TALENTS
Work only with the best of the best in your field. Outsourcing offers a broader talent pool of specialists on par with your local standards.
Saving up to 70% in costs while having the best creative talents on your team give your business an edge.
Scaling through outsourcing allows your onshore staff to focus more on your core competencies while your remote team takes care of everything else.
WHAT THE REMOTE GROUP CAN DO FOR YOU
Creative minds from
The Remote Group
deliver
extraordinary visuals
that capture your brand
We bring your business to the forefront of the market through visual content
DRIVE SALES AND PROFITABILITY
By developing your brand identity, the deliverables we create establish your credibility and attract more customers
Produce engaging visual content that your brand's audience connects with
Create and implement strategies to conceptualize visual content that converts to sales
Learn More About Outsourcing
Want to learn even more about outsourcing? Download our digital brochure to explore the many possibilities of working with The Remote Group.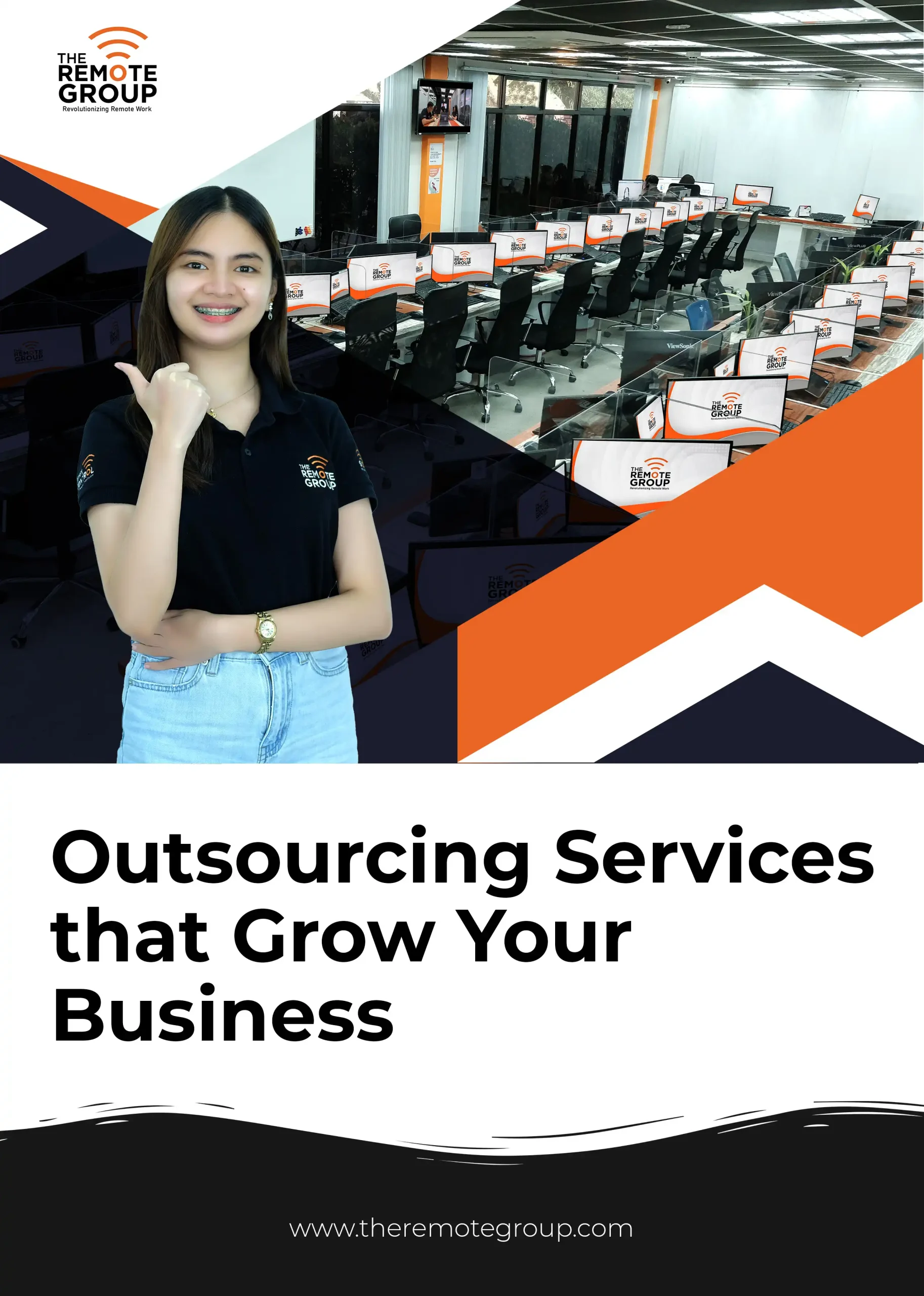 All you need to know about
Outsourced Creative Services
Grow your remote team
and
upscale your business
for a fraction of the cost through
The Remote Group
's outsourcing creative services.