RELIABLE AND RESOURCEFUL
VIRTUAL ASSISTANTS
Struggling to stay on top of everything? You don't have to do it all on your own. The Remote Group is here to lend a hand.
Our Virtual Assistants (VAs) are versatile team players who are highly results-driven. By entrusting them with time-consuming and repetitive tasks like appointment setting, schedule tracking, and email management, you can streamline your workflow and maximize your effectiveness.
With their expertise and unwavering dedication, our VAs allow you to shift your focus to your core business objectives, enabling you to achieve greater productivity and efficiency. Through their support, you'll experience a newfound freedom to concentrate on the strategic aspects of your business, allowing you to foster growth and achieve success.
Outsourced Virtual Assistant for
ENLIGHTEN US ABOUT WHAT YOU NEED
OUTSOURCE VIRTUAL ASSISTANT SERVICES
Virtual assistants help you reduce costs and increase efficiency. Find the VA roles your business needs.
WHAT GENERAL VIRTUAL ASSISTANTS CAN DO FOR YOU
The Remote Group
's savvy virtual assistants have competitive skills to set your business up for success. Here are some ways they can help you:
PROJECT MANAGEMENT SOFTWARE
VIDEO CONFERENCING SOFTWARE
SOCIAL MEDIA MANAGEMENT TOOLS
HOW OUTSOURCING VAs HELP YOUR BUSINESS
WHY BUSINESSES HIRE
VIRTUAL ASSISTANTS

FROM THE REMOTE GROUP
Learn More About Outsourcing
Want to learn even more about outsourcing? Download our digital brochure to explore the many possibilities of working with The Remote Group.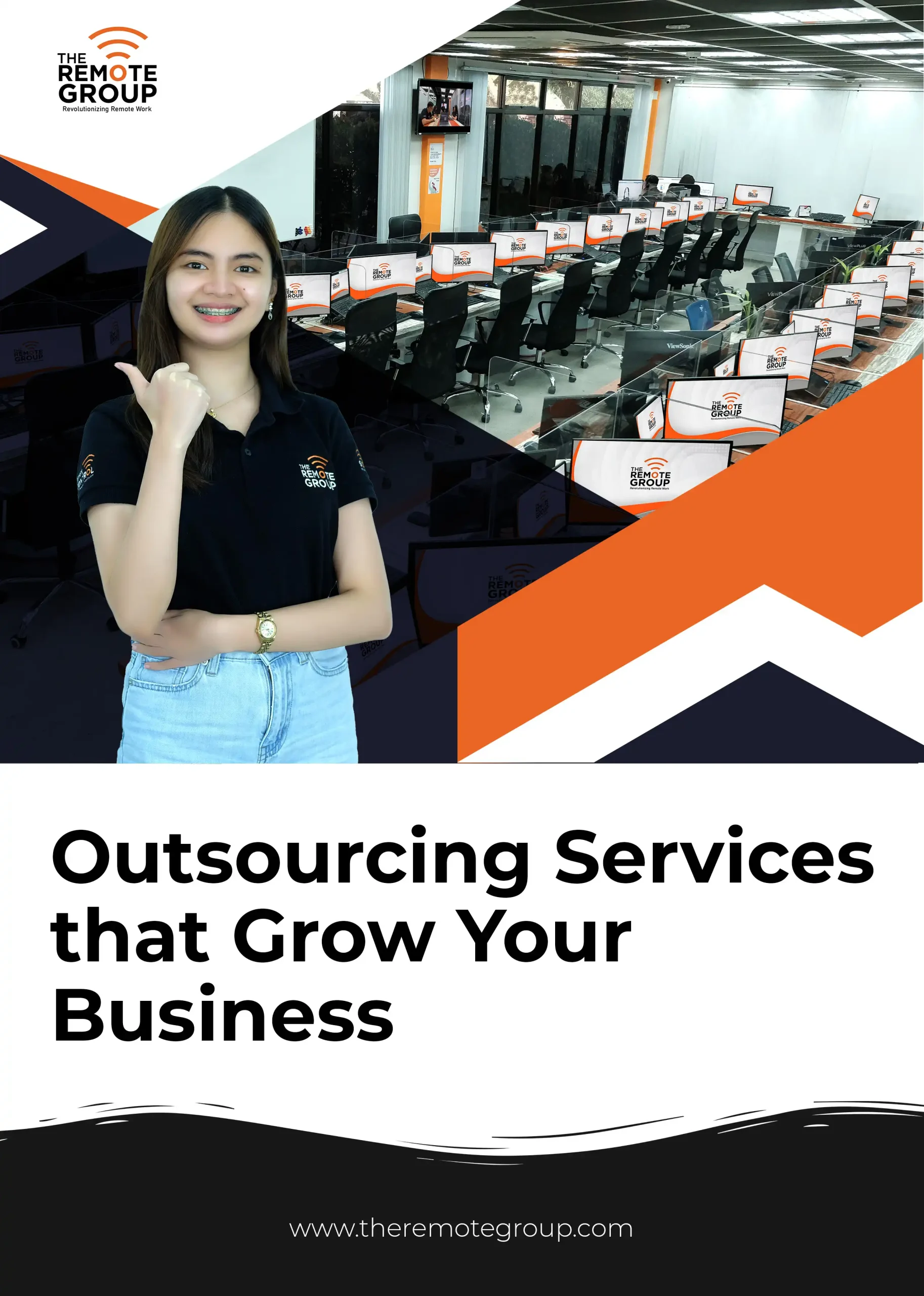 All you need to know about
Outsourced Virtual Assistants
What is a "lead" and why is lead generation crucial for growing a business? In a general sense, lead generation...
Grow your remote team and upscale your business for a fraction of the cost through
The Remote Group
's outsourced virtual assistant services.