THE KEY TO YOUR

REAL ESTATE SUCCESS
The pressure of market volatility is felt all over the real estate industry. Global organizations face challenges of uncertainty regarding growth and the economy while simultaneously working toward better revenue generation and cost optimization.
As such, businesses in the real estate industry are finding strategies that help them manage resources and reduce expenses effectively. Real estate outsourcing has gained traction over the years with its ability to help firms and agents save costs, enhance performance, and focus on their core competencies.
In fact, the number one reason why companies outsource real estate services is to minimize expenditure and increase efficiency. From being a mere transactional service, outsourcing has proven that it can offer more than that. Nowadays, it's also being seen as transformational—with strategic roles traditionally performed in-house now being entrusted to outsourced staff.
The Remote Group's real estate outsourcing services help businesses worldwide stay competitive by implementing innovative and digital solutions while reducing operational costs. Our real estate experts and professionals make your business more resilient by helping you become more agile, so you can quickly adapt to new opportunities and push against market decline and economic downturn.
BUILD YOUR TEAM WITH A RELIABLE REAL ESTATE OUTSOURCING COMPANY
One of the biggest components in the formula of a rewarding outsourcing experience is partnering with the right organization. Choosing a credible real estate outsourcing company with proven success in the real estate industry gives you peace of mind that your company is in the right hands.
Whether you're a novice or a veteran in outsourcing, here are five important points you should consider in deciding which outsourcing firm to work with.
OUTSOURCE REAL ESTATE SERVICES
Through our remote staffing solutions, real estate businesses can entrust a wide range of roles and services, such as the following: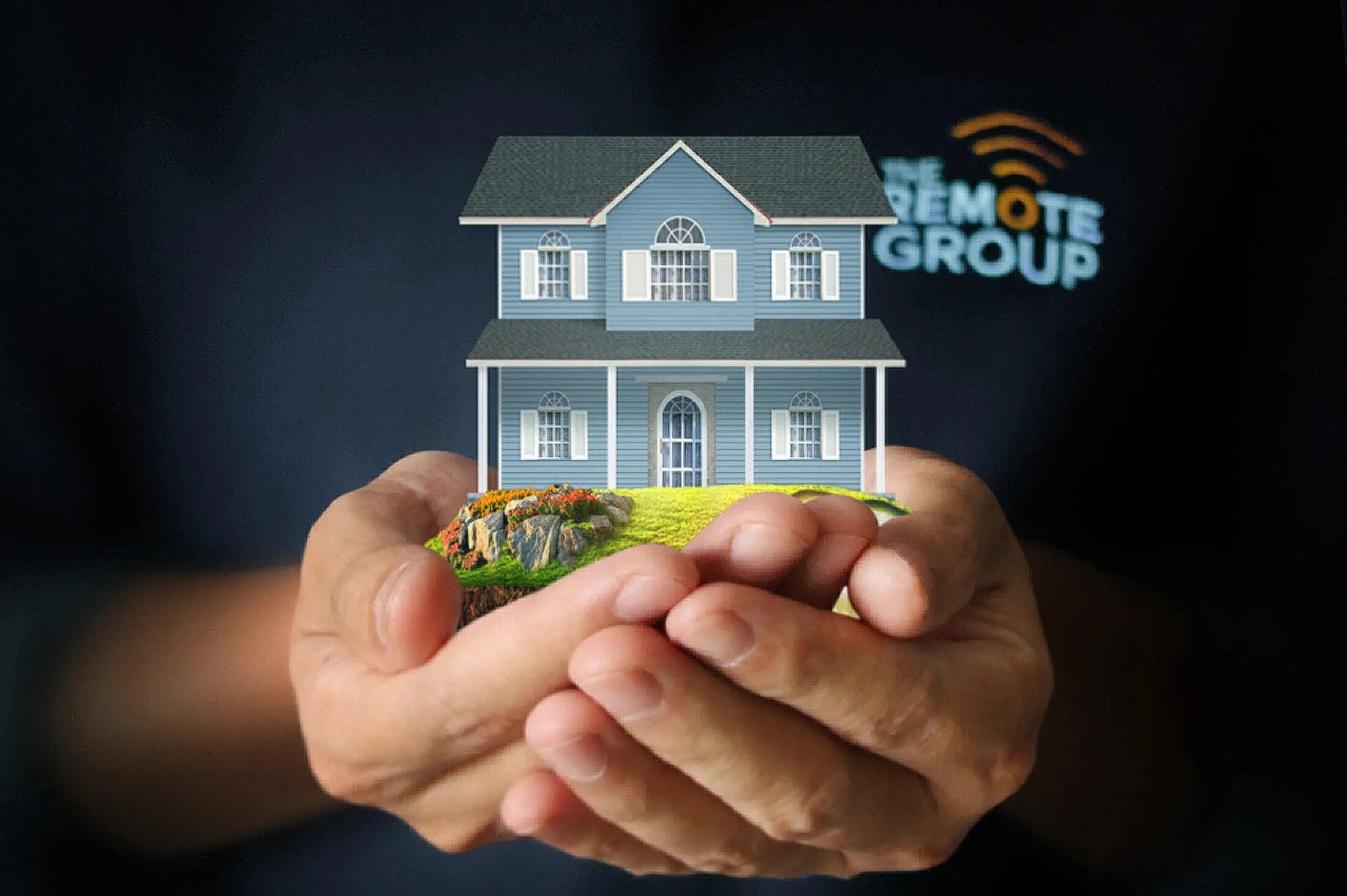 Outsourced Real Estate for
HEAR IT FROM OUR REAL ESTATE CLIENTS
From the moment I engaged with The Remote Group, their team was consistently professional. They quickly found a remote property manager who efficiently takes care of all my property-related needs, including tenant screening, rent collection, and maintenance coordination. I highly recommend them to anyone looking to outsource real estate services.
Working with our marketing team in the Philippines has been impactful for our business. Trisha and the team have done a phenomenal job of elevating our marketing—something we have struggled with in the past. The increased engagements, impressions, and leads we are now receiving are a testament to their expertise. They always stay up-to-date with the latest industry trends, ensuring that our marketing campaigns are always relevant, impactful, and ahead of the curve. This alone has catapulted our marketing efforts to new heights, generating incredible results for our business.
Starting with one staff from The Remote Group, we have grown our Philippine team to seven remote staff handling mortgage and loan documents. Our remote team has been a game-changer for us; because of them, we are now capable of processing and qualifying loans and mortgage applications with a 7-day turnaround time. While their services come at a cost, the efficiency and peace of mind they offer are worth every penny.
BENEFITS OF OUTSOURCING REAL ESTATE SERVICES
WHY OUTSOURCE REAL ESTATE SERVICES NOW
Today's cutthroat market presents an array of challenges to real estate businesses. We haven't seen the last of the ever-changing environment and fast-paced innovations that continue to transform the industry. Keeping up will be almost unattainable, especially for small to mid-sized businesses. Fortunately, outsourcing allows real estate companies to achieve their business goals through the variety of solutions they provide.
The advent of real estate outsourcing's transformational era will allow strategic partnerships that drive high-level collaboration. Real estate companies and outsourcing firms will be positioned as business partners, with the latter ensuring KPIs are met to guarantee success.
Through The Remote Group's experience and expertise, we continuously develop and enhance the skills your remote staff needs to succeed in their role. We also work on successfully integrating them into your onshore team. In this way, they become valued contributors to the overall growth of your business.
We have worked with numerous clients in the real estate industry and have garnered their trust and confidence through the exceptional service we deliver.
Our recruitment team deploys a rigorous system to find candidates qualified for a client's required roles. They are trained to source and screen applicants who best fit a client's requirements and company culture.
The Remote Group's reliable IT team provides round-the-clock support to your remote staff to ensure uninterrupted productivity.
We are proud of our employee engagement programs with benefits that encourage your remote staff's long-term commitment.
Our team stays up-to-date with the latest regulations and compliance to assure that clients' standards are being met.
We value our clients' data privacy, so we work hard to enforce the respective privacy laws in their home countries.
Learn More About Outsourcing
Want to learn even more about outsourcing? Download our digital brochure to explore the many possibilities of working with The Remote Group.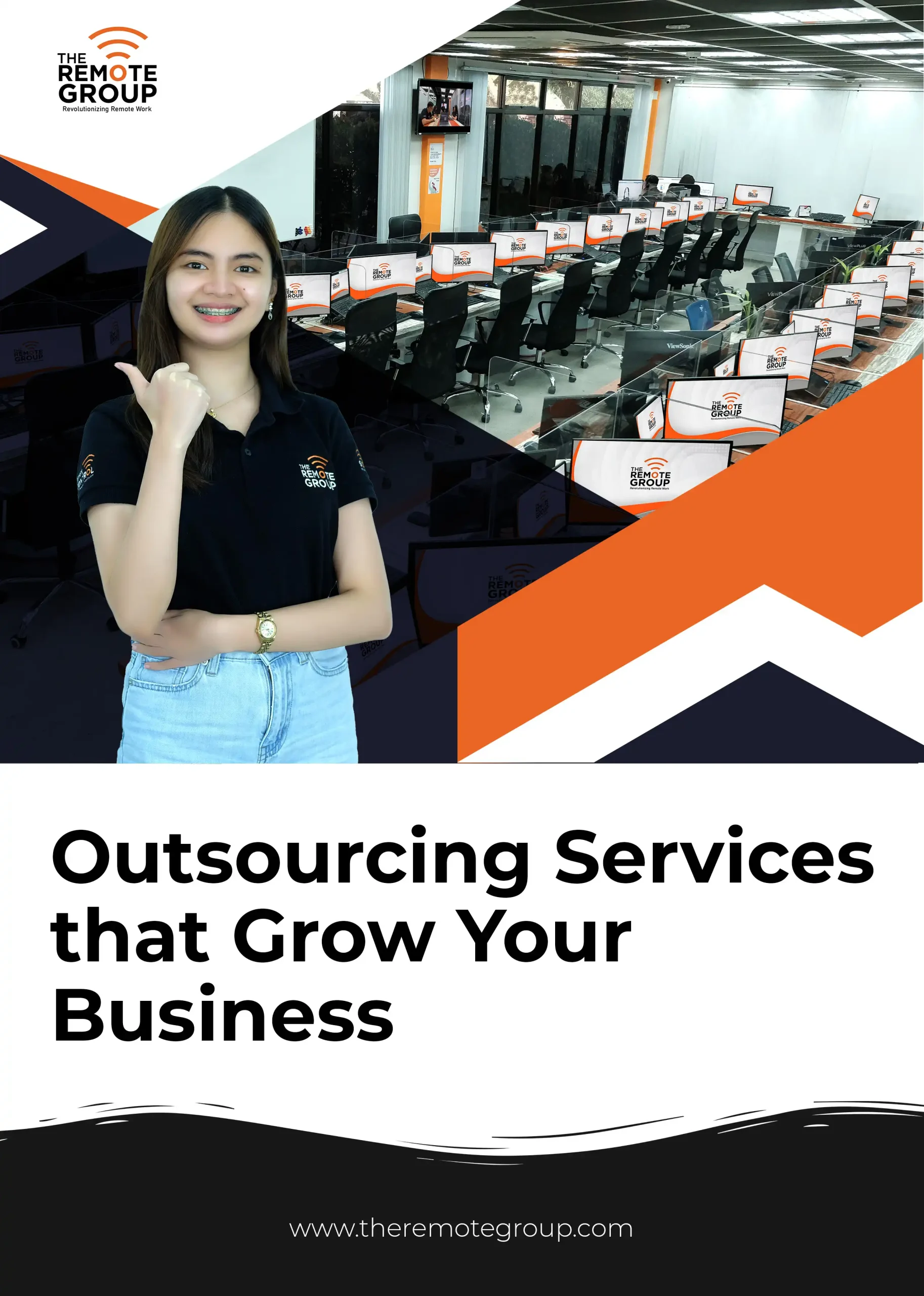 All you need to know about
Outsourced Real Estate Services
Have you ever found yourself endlessly scrolling for your dream home on platforms such as Zillow or Trulia? Well, you...
Our experts enhance your day-to-day productivity by handling routine and essential tasks, enabling smoother processes without compromising work quality. So, grow your remote team and upscale your business for a fraction of the cost through
The Remote
Group
's Real Estate Outsourcing Services.