HELPING TRAVELERS FIND THEIR HOME AWAY FROM HOME
Hotels and accommodation providers all strive to provide a 5-star experience, no matter how big or small they are. After all, this is key to winning over new guests and building loyalty among previous patrons.
It's difficult to choose the right place to settle in when guests are in unfamiliar places. Your staff may be covering too much already during their shift and may not be able to assist everyone properly, resulting in negative reviews and unsatisfied guests. This is where our services come in.
The Remote Group is your outsourcing partner for hotel and accommodation services that span across bookings and reservations, payment processing, property management, customer service support, and more.
Outsourced Hotel & Accommodation for
HOTEL AND ACCOMMODATION SERVICES
Create, design, build, deploy, and maintain a new or existing system through the services and roles we offer. You will have your own dedicated remote team of developers with core capabilities in:
CLIMBING TO THE TOP OF THE HOTEL INDUSTRY
Hoteliers are looking to enhance the guest experience more and more. With the rising number of competitors in this industry, making bold and innovative changes is a must to stay ahead of the game.
Make sure your brand is the provider of choice for millions of guests by eliminating the hassle in bookings and payments, creating more customer-tailored experiences, and ensuring satisfaction throughout their stay.
Outsourcing helps achieve this through high-quality staff and services that support your people on-site. They are hands-on with customer service, streamlining processes, and taking care of everything on the back end to ensure your frontliners have full focus on providing an exceptional guest experience.
HOTEL MANAGEMENT SOFTWARE
PROFICIENCIES
Our hotel and accommodation specialists are skilled and experienced in using the following platforms and tools:
Learn More About Outsourcing
Want to learn even more about outsourcing? Download our digital brochure to explore the many possibilities of working with The Remote Group.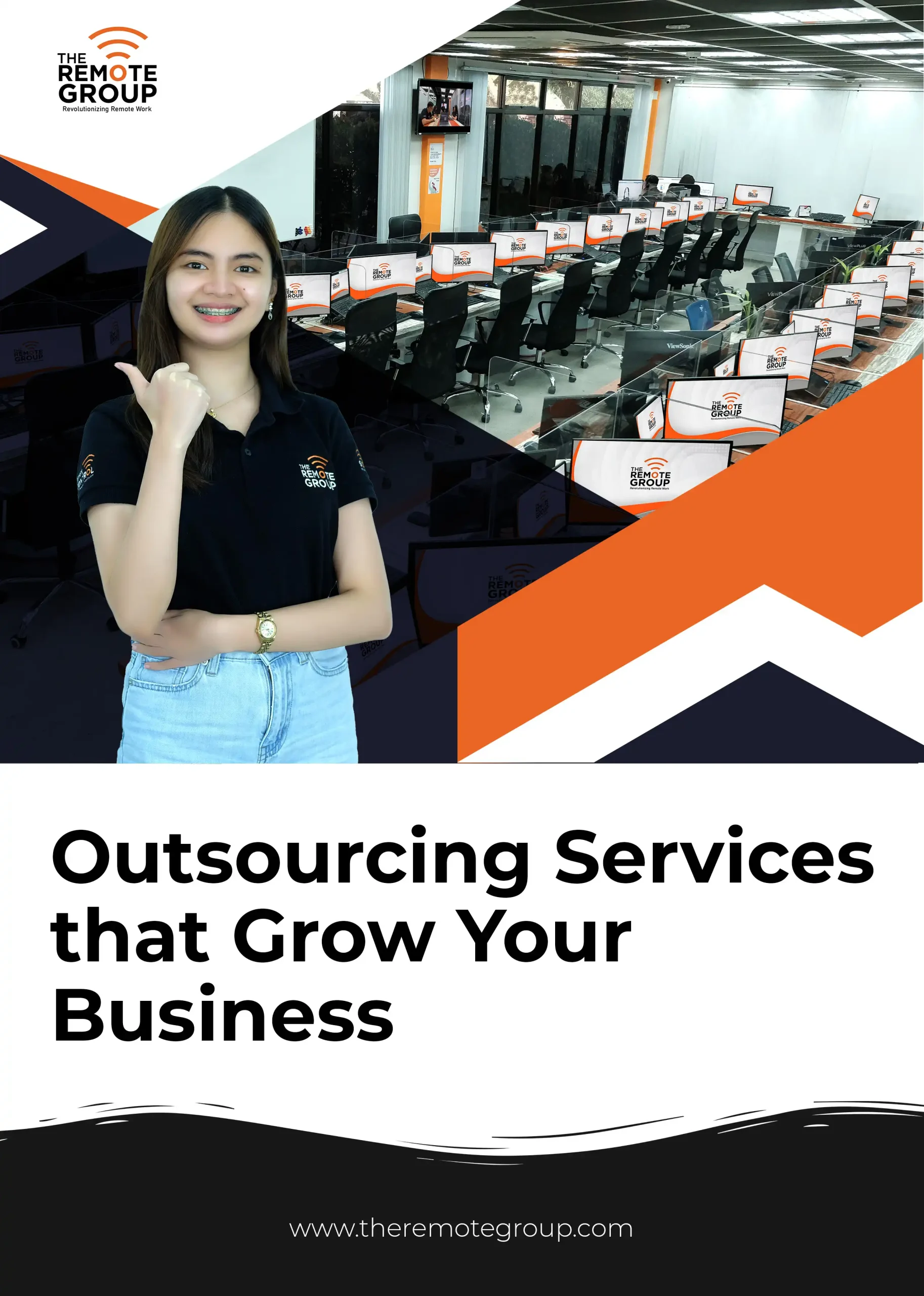 All you need to know about
Outsourced Hotel & Accommodation Services
Grow your remote team and upscale your business for a fraction of the cost through The Remote Group's outsourcing hotel & accommodation services.